Widgets are the items on the right-hand side of the platform that you can customize to provide at-a-glance information to a user that is just signing in.
There are various types of widgets connected to different functionalities on the platform. The 'Events' widget, for instance, will display a selection of the upcoming events. In addition, there are widgets where you decide the content.
How to create a widget
1. Select the Add a widget drop-down menu on the right side of the page (the button is located under all of the current widgets - scroll down to find it!)
​

​2. From the drop-down menu, select the widget you would like to add. Once you add a widget you can edit, reorganize or delete it.
Tip: The "note" widget can contain images (PNG or JPEG) and URLs, it is a great way to link external sources to your platform. You can attach a url to the image by highlighting the image and selecting the Edit/Insert link button.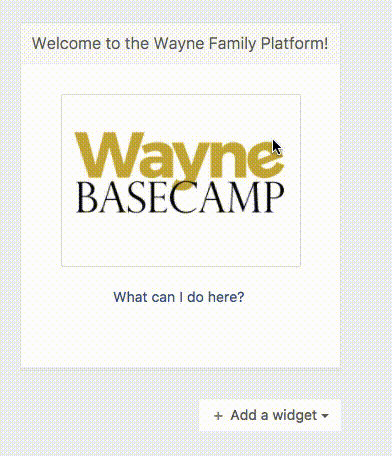 How to organise your widgets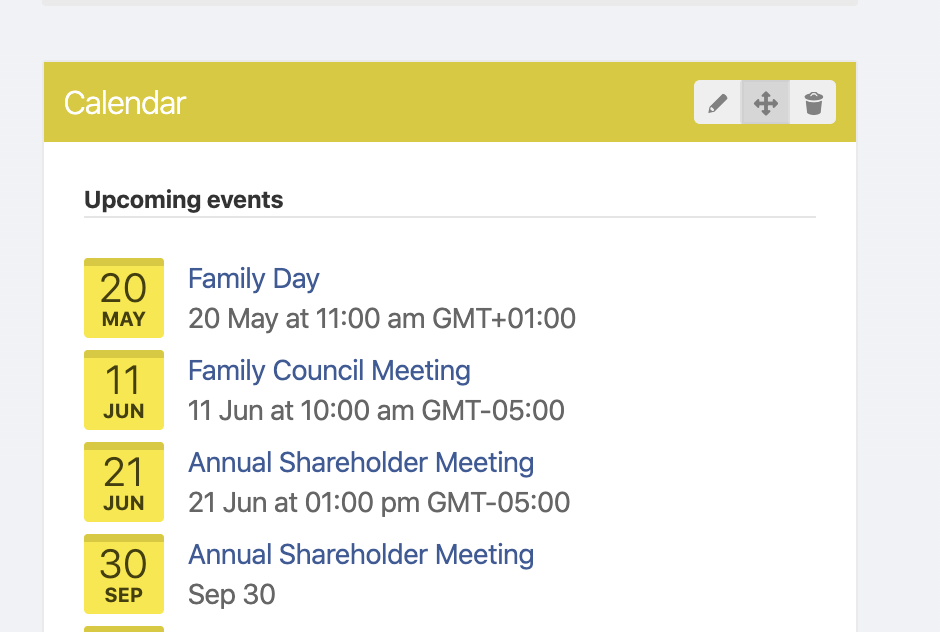 Note: To make sure your members do not miss anything you can also mark a widget as important.