Groups are the main way in which permissions are set on the platform. If this sounds like tech-speak, it simply means that this is the main way in which different people have access to different information on the platform.
For instance, John Wayne, the CEO of Wayne Enterprises, will likely need access to the board minutes from the quarterly board meetings. His cousin Bruce, who runs a fancy dress shop catering to themed parties, has never really been interested in the business and leaves this to John. Because John is part of the Board Members Group, he has access to the documents. Bruce is only part of a group called 'Family Members', so he won't be bothered with the notes.
Members can be part of one, multiple or all groups. When posting content on the platform, the publisher decides which groups have access to that piece of content. In this way, groups influence what different members can see in their newsfeed.
There are three kinds of groups:
Open - anyone can see and join the group.
Closed - everyone can see the group, but users need to apply to join.​
Secret - you can only see the group and its content if you are a member of the group.
The groups can be accessed on the left side of the platform.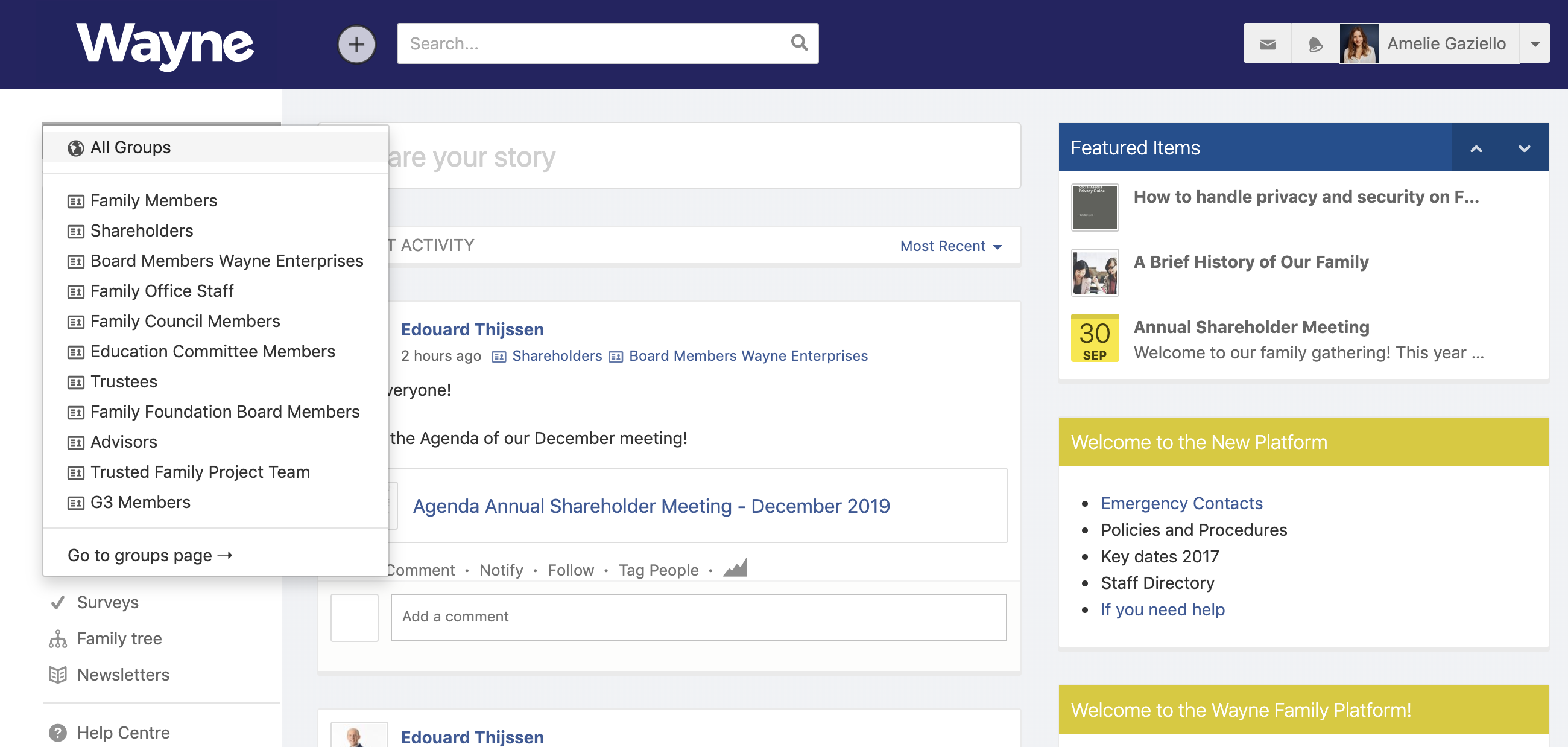 Note: When you click into a group, all the information you see is filtered to be relevant, visible or editable only by people who have access to that group