Add folder covers
​1. Go to the folder you'd like to change the cover photo of.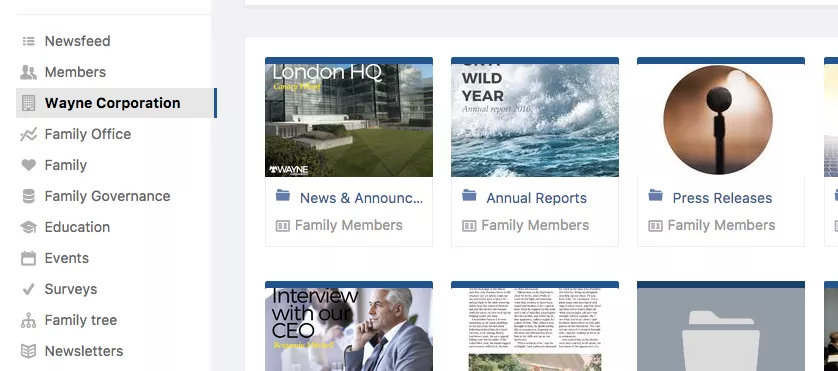 ​​
2. Select or upload the picture you'd like to set as a cover photo and click on it. Click on the cog wheel in the top left corner and select 'Set as cover photo'. The best resolution for these images is 595 x 420 pixels.
Important: The picture you want to use as cover has to be stored in this mentioned folder.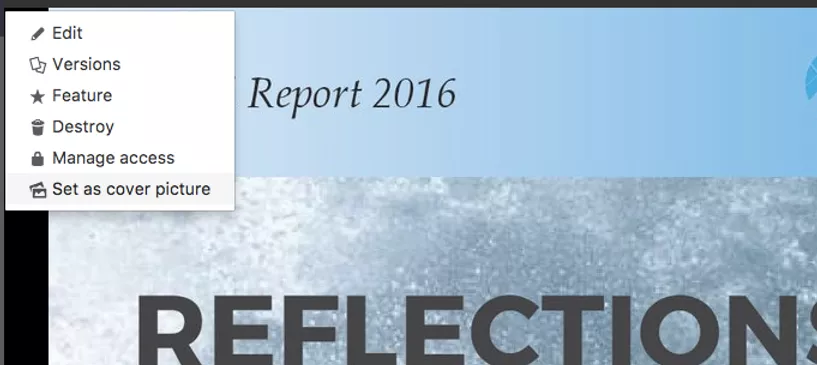 Or follow this video tutorial:
Tip: If you want to design your own folder covers you can download our folder cover template here.