Adding Content to your Private Vault
Once you are in your Private Vault your landing page is a free space to upload content or create layers of folders.

Access rights are determined by your top-level folder (in the example above, top-level folder is "Caroline's Vault").
You can add new folders inside of your Private Vault,
Click the +New button (shown on the top right).
Select "Create Folder" and chose a name.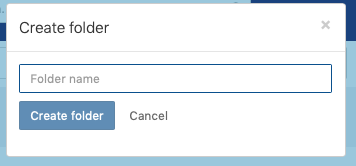 This folder will be visible to yourself and any person to whom you have given access to that vault.
If in doubt, you can check it through the information icon.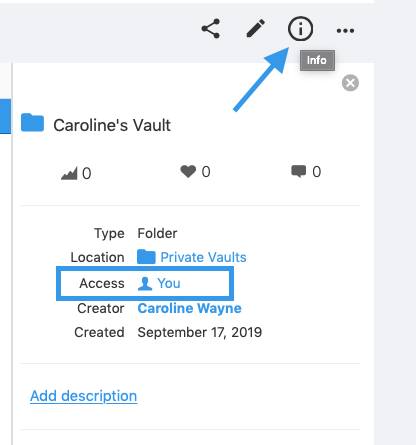 Add content to your folders:
Create article: in-house text and media editor
Upload a file: choose a file from your Computer
Drag-and-Drop: from your desktop or from your Computer's folders