You can request signatures from one or multiple users on any pdf document on Trusted Family.
How does it work?
Select or upload a pdf document on the platform
Open the view page of the document
On the top left, click on the options menu and then "Request Signature"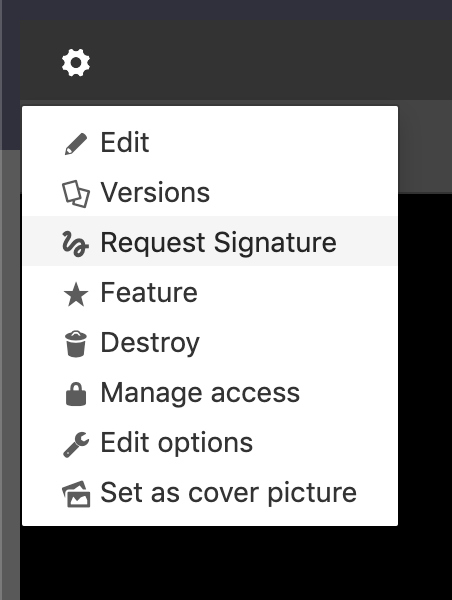 A popup opens
Enter the name(s) of the individual(s) you need the signature from
Specify if the signatures need to be placed on a specific location of the document
Enter a message that will be sent in the email notification to the users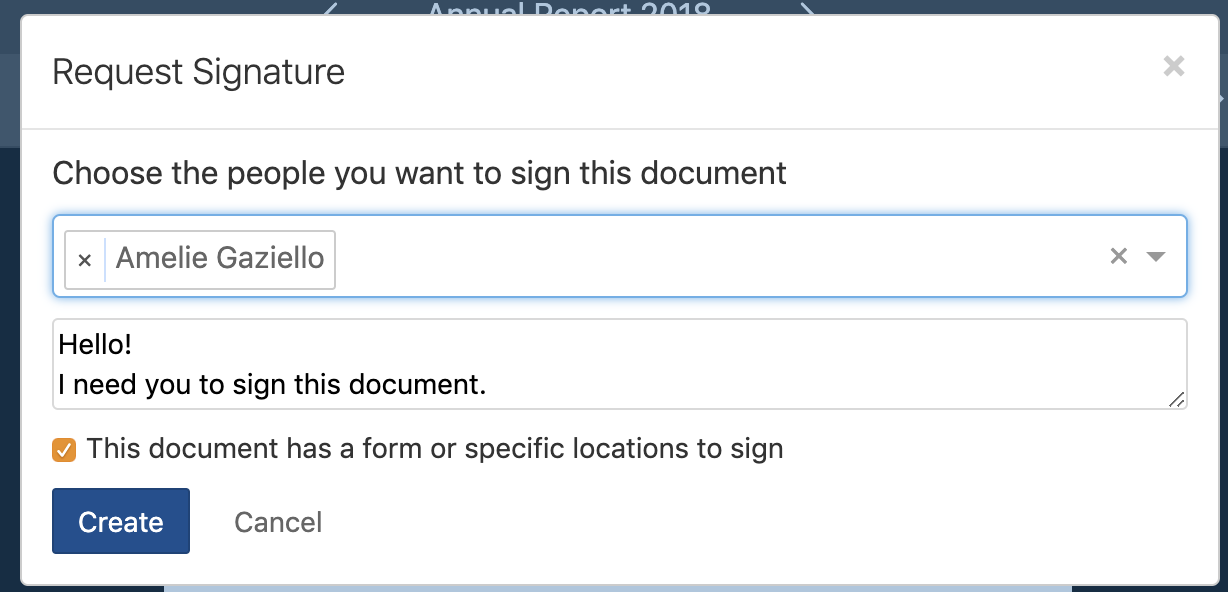 You will be redirected to Hellosign
Select the signature type from the top bar and place it on the document.
Then select which user should sign the document at that specific location
Repeat the process for each person that needs to sign the document


When ready, click on send.
The individuals will receive an email notification and a push notification (if they have the app installed and notifications activated) requesting them to sign the document
When all people have signed the document, a final notification will be sent to all users. We will replace the document with a new version including the signatures, and an audit trail of the signature activity.