Download a partially signed document
Not all the member signed your document yet but you need to export it anyway? Here's how:
1. Locate the partially signed document you want to download and click on it to open the signature request
2. Click on the settings wheel icon located in the top left corner on your screen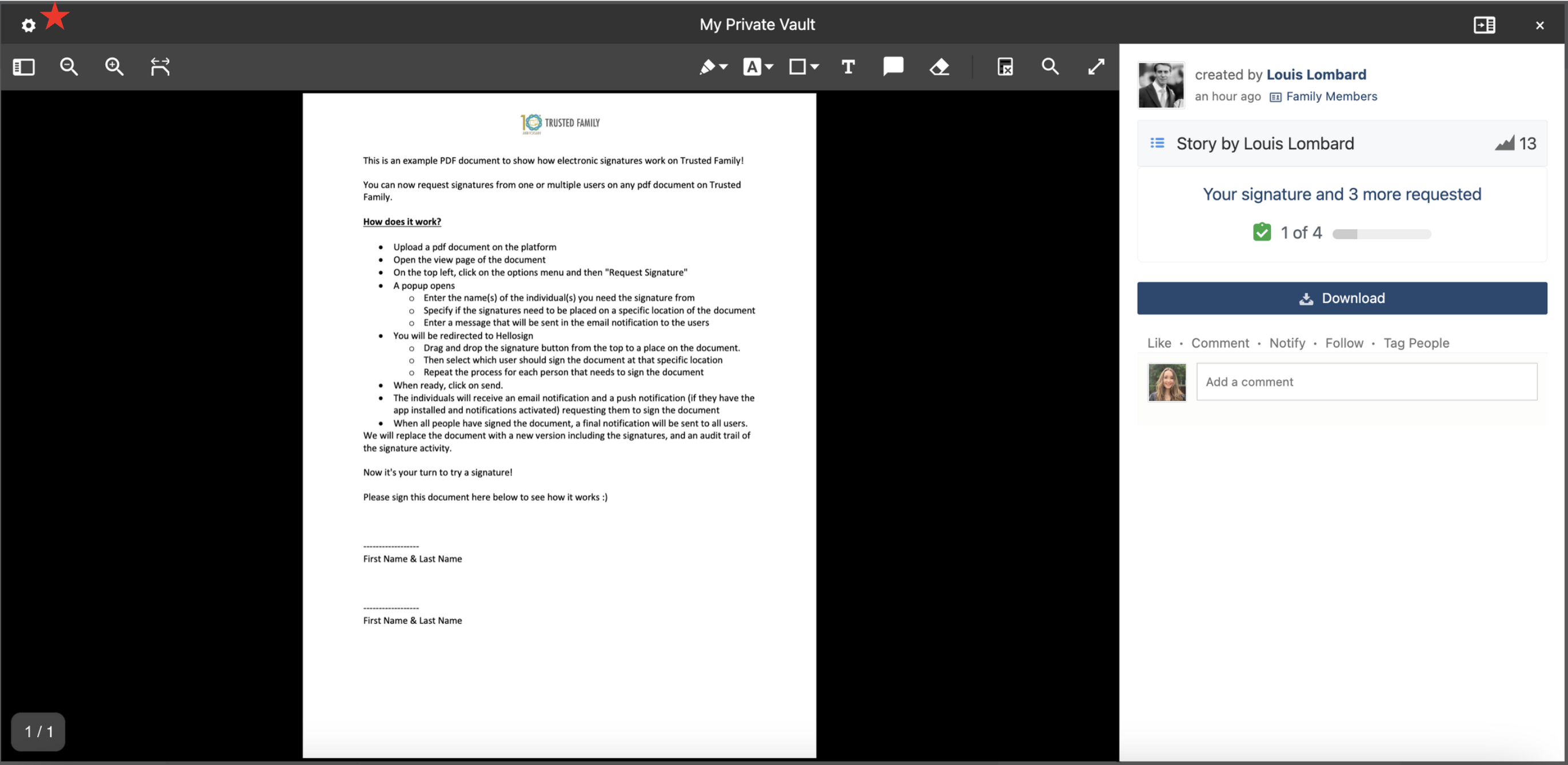 3. From the dropdown menu, select Versions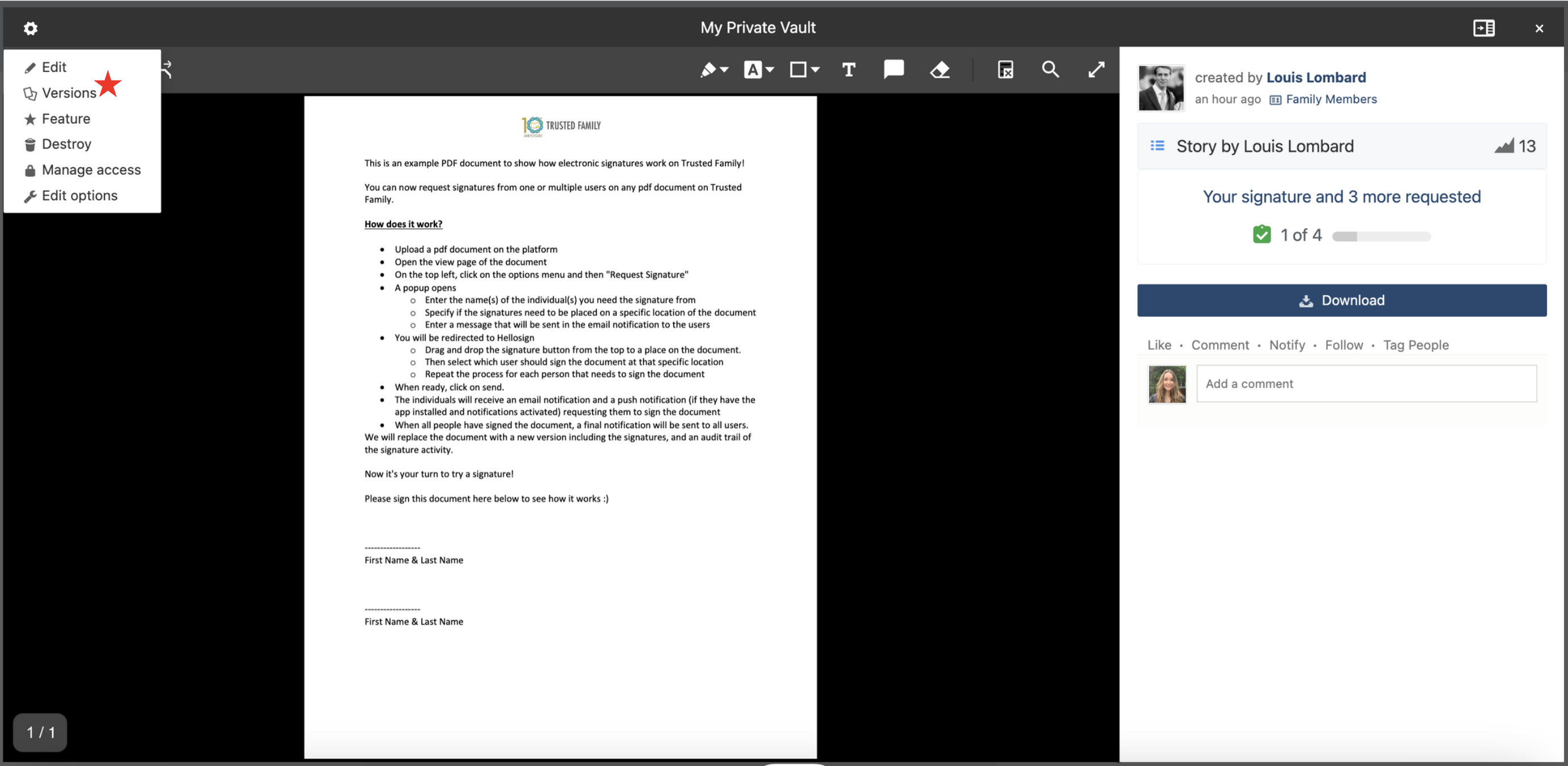 4.Click on the blue box that says Download partially signed file
Note: Only the users who requested the signatures for this document will be able to download the partially signed version.
That's it! You have successfully downloaded a partially signed document