You received an email notification and a push notification requesting you to sign a document. Follow these steps:
Open the email or the mobile notification and click on "check it out". It will open the document on your platform.
On the right side of the document viewer click on the green button "Read and Sign". You will be directed to HelloSign.
On the top right of the document, click on "Get Started"
Now you can scroll through the document to see the specific locations where your signature is requested or directly click on "NEXT REQ*>"
Note: The top left of the document will indicate how many required fiels are left to sign
Click on the field and select your signature preferences: upload a picture, draw, initial...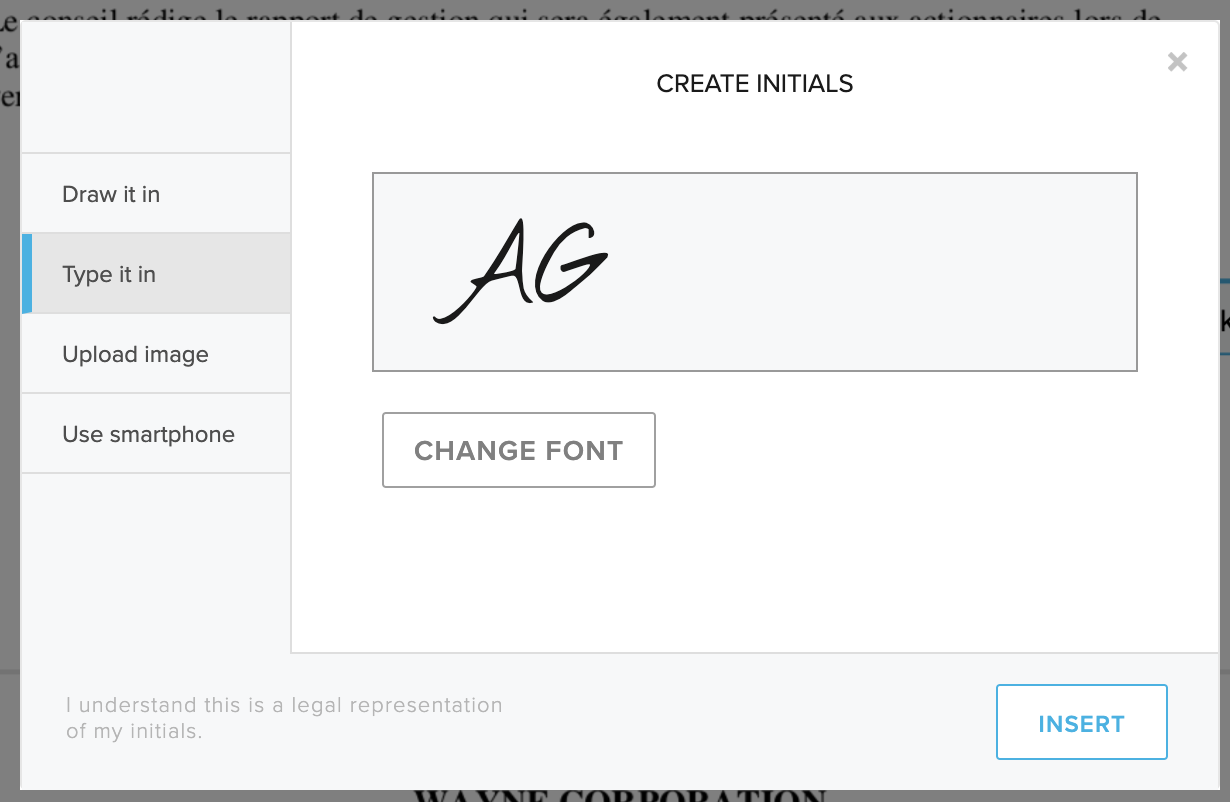 Once you signed all the required fields click on "Continue"

Last step: to confirm that you understand this is a legally binding signature click on "I AGREE"