Locate your platform URL
If you have doubts about your platform URL there are several options. Most often, it can be yourfamilyname.trustedfamily.net or it could be yourcompanyname.trustedfamily.net.
If none of these work, the best option is to go to your emails and search for any email containing information from your platform.
If you click on one of these links, as shown with the arrows below, it will redirect you to your platform.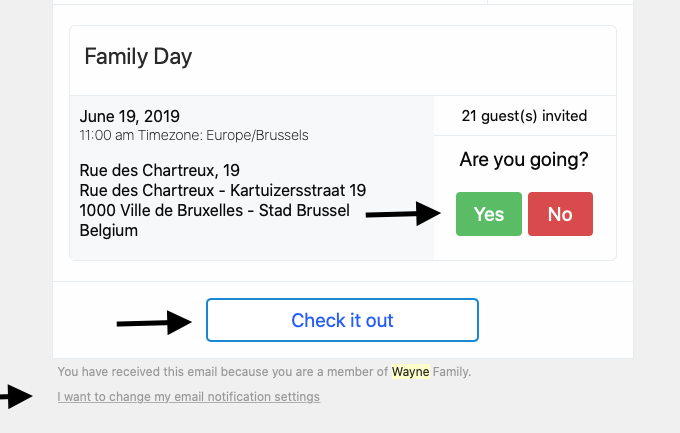 You can then see the URL on the top bar, as shown below, in this case, the URL is wayne.trustedfamily.net


If you have completely deactivated and deleted emails from the platform, please contact us via the request form in the Help Center header.