Modify the invitation email
You're able to modify the invitation email that members receive when you send them an invitation to join the platform.
How to Modify this Template
Go to the Admin tab of the platform located under the Apps menu.
Make sure you are under Network Administration, if it doesn't appear by default, select Go to… to find it.
Under the Email templates tab, click the dropdown arrow and select Edit invitation email.
On the upper righthand corner of the page, select the Edit button to modify the email template.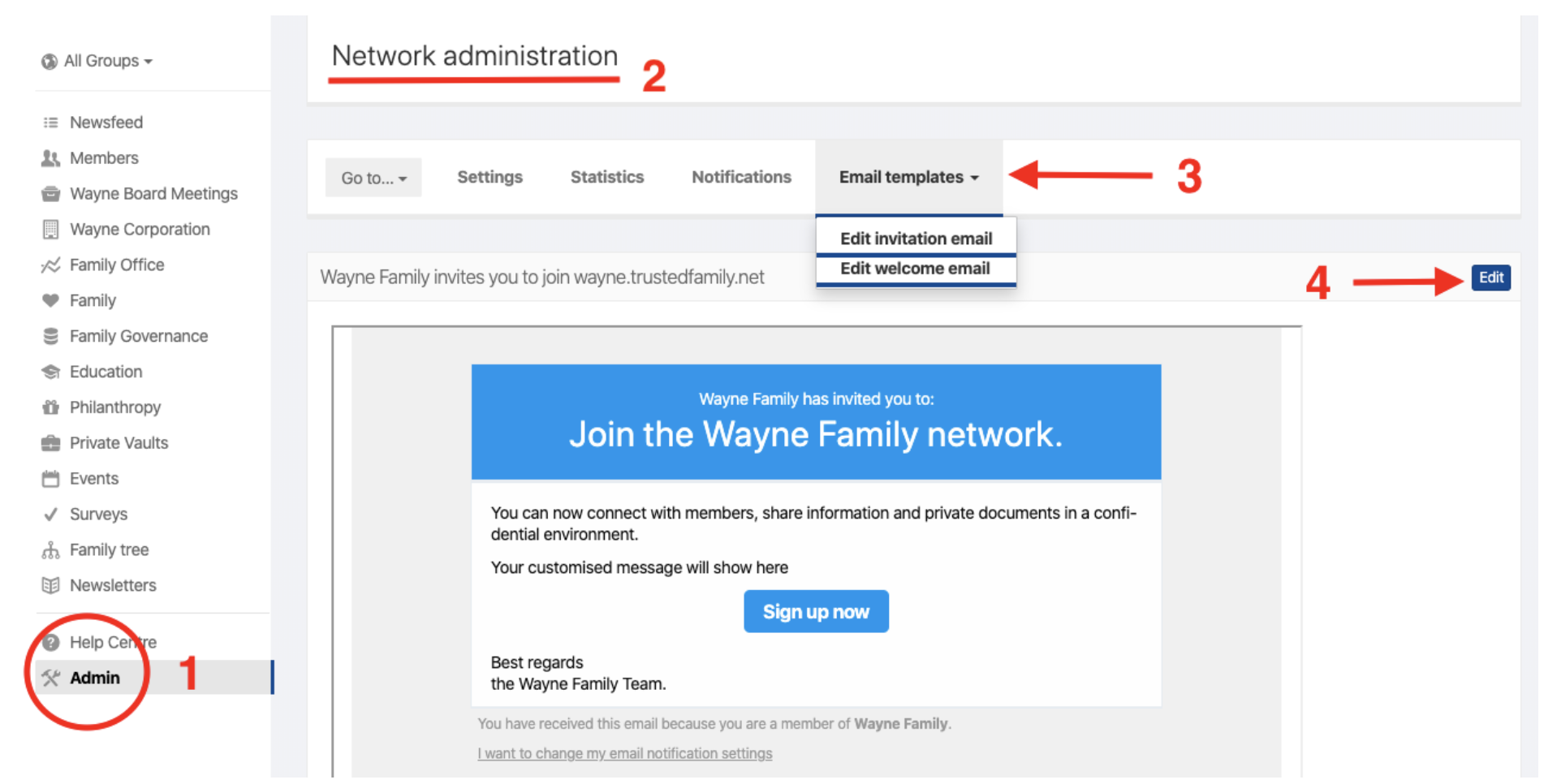 Tip: Sending an introductory message to your soon-to-be members is very helpful. It lets your users know what is coming and how. It lets them know what they should do and what they should not do ! It is also a good idea to explain why the platform has been set-up.