If you opted for this option when signing up, the platform can be given a custom design that reflects your values and identity
To get started, we will need the following from you:
Login page background color for the web (HEX # required)
Link color (HEX # required)
*Please note, gray colors cannot be chosen for links, this is to ensure adequate contrast with regular text
Platform header color (HEX # required)
A primary color (HEX # required) that will be shown in:


buttons
widgets headers when marked as important
calendar icons
mobile app page header
mobile app login page

Your vector logo: vector graphics use mathematics allowing them to be scaled large or small without losing quality. There are several vector graphic file formats, but the ones most commonly used for logo design are:

.ai
.pdf (vector)
.svg
.eps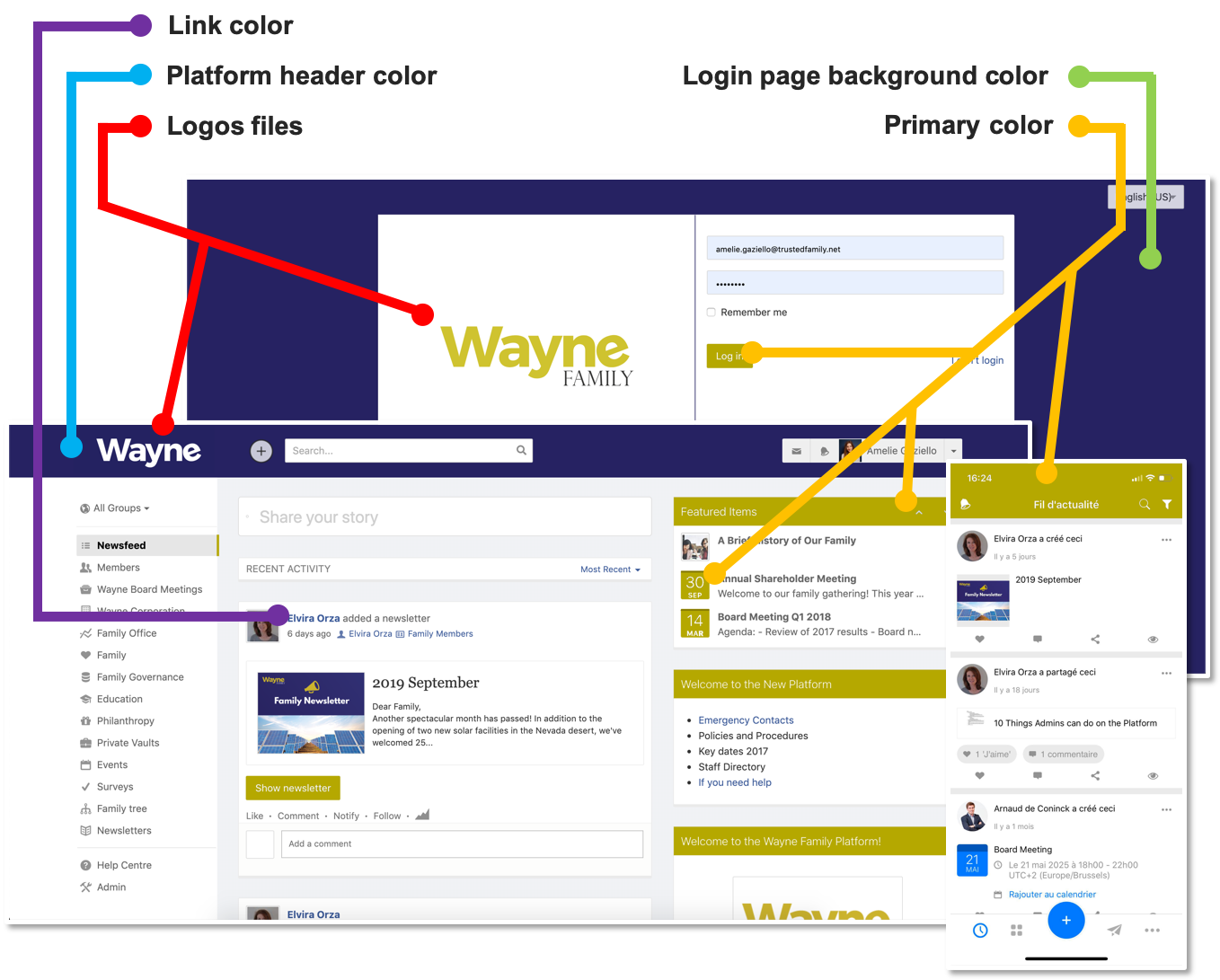 Please note that colors are subject to a contrast test to ensure optimal navigation.
Some buttons, like the "participate" button on an event have a predefined, fixed color that will not be altered.